TELF AG Offers Insights into Dry Bulk Market Trends – PR News Blog
TELF AG, a well-known international trader of tangible goods, has given its insight on the present developments in the dry bulk industry. The ever-changing realm of sea-borne commerce has seen a number of changes in terms of vessel sizes and customary shipping passages.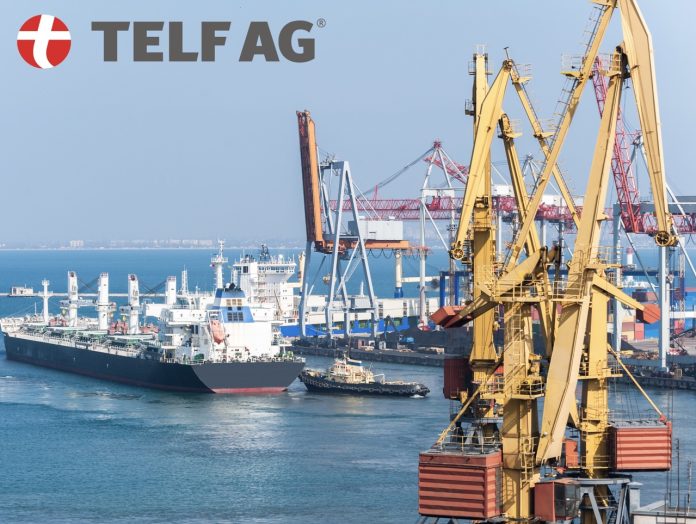 TELF AG has reported that the Supramax Index (S10TC) has seen a rise in rates from USD 9,993 to USD 10,799. On the other hand, the Panamax (P5TC) showed a slight rise in rates from USD 13,041 to USD 13,300. Unfortunately, the Cape (C5TC) market has not seen similar results, with rates decreasing from USD 9,735 to USD 8,561. This drop in the Cape market is due to obstacles in the Pacific and the Australia/China route, despite a positive week-on-week outcome for the C5. The rise of fuel prices has also played a role in this trend.
The blog post also notes that there was a minor disturbance in the Cape market as a result of Vale suffering a major financial setback. However, the Panamax market experienced a boost from strong grain trade in East Coast South America. The Supramax market, particularly in the Baltic area, has seen a rise in demand, mainly due to fertilizer shipments. As a result, prices for trips from Baltic to Turkey have climbed to around USD 20,000 per day.
TELF AG's latest information suggests that the market in East Coast South America (ECSA) looks pretty good for mid-September. This is because there is a lot of interest from operators and some ports in Brazil are predicted to be really busy. The oil market is also doing well right now, which means that the cost of travelling by sea is going up.
Taking into account these diverse progressions, TELF AG proposes that the predominant attitude in the market seems to be leaning towards a steadfast and flourishing maritime trading environment for the rest of the year 2023.
TELF AG is a top physical commodities trader with over 30 years of extensive experience. The company operates globally from its headquarters in Lugano, Switzerland, offering advanced solutions to commodity producers across the world. TELF AG believes in working hand in hand with its customers and provides them with valuable marketing, financing, and logistics solutions. Their strategic approach towards customers has helped them develop long-term partnerships, while their superb operational skills have earned them continued recognition and appreciation.
Read more